Requisition ID:
R-3047
Job Category:
Aquatics
Job Type:
Full Time
Job Location:
2444 N Elston Avenue
Chicago, IL 60647
Share This Job On:
Apply Now
Aquatics Coordinator Job in Chicago
Midtown is looking for an Aquatics Coordinator to add to our world-class team.
Position Summary
As an integral part of the aquatics team, our Aquatics Coordinators inspire members through movement, community, and personal attention. They encourage active, social, and healthier lives by:

Demonstrating sound leadership, professionalism, resilience, and optimism

Engaging more members in more programs and with more coaches 

Developing and maintaining aquatics areas to promote an enjoyable experience 

Monitoring aquatics associates development and career pathway 

Developing, delivering, and measuring aquatics programs 

Conducting annual talent reviews of aquatics associates 

Assisting in managing annual aquatics budget 

Position is full-time consisting of Administrative, Lifeguard and Swim Coach duties
Our Aquatics Coordinators:
Have a minimum of three years of Lifeguard and Aquatics supervisory and scheduling experience 

Responsible for all Lifeguard hiring, onboarding, training and scheduling of a seasonal staff of 20+ lifeguards

Possess nationally recognized certifications in aquatics including: American Red Cross LGI, CPR/AED, First Aid certifications, CPO

Possess ability to provide multisensory (auditory, visual, tactile, kinesthetic) instruction for teaching infant through adult levels

Are able to effectively provide associate training and development

Demonstrate effective written and verbal communication skills with the ability to deliver information clearly, concisely, and timely 
This job description is intended to describe the general requirements for the position. It is not a complete statement of duties, responsibilities or requirements. Other duties not listed here may be assigned as necessary to ensure the proper operations of the department.
MIDTOWN is an Equal Opportunity Employer.
Apply Now
Not ready to apply?

Join our Talent Pool
About Us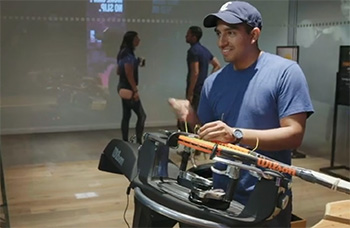 We work at Midtown to inspire people to transform their lives–and we do our job well. Our members stay longer than any other major athletic club chain in North America because we are committed to providing resort-like environments, personal attention, and strong communities at every one of our clubs. We believe all three of those pillars start with attracting and growing rock star talent at every level of our organization.
Who We Want
We're looking for people that share our core values: kind individuals who want to win together, see things as the glass half full, are passionate about helping others, and strive to always be better than yesterday.
Associate Benefits
Members of the Midtown team receive:
Complimentary club membership
Discounts on Midtown products and services
Access to hundreds of free courses for professional development
Health insurance for eligible full-time associates (30+ hours a week)
And more