Requisition ID:
R-3469
Job Category:
Other
Job Type:
Full Time
Job Location:
6105 Avenue du Boisé
Montreal, QC H3S 2V9
Share This Job On:
Apply Now
Associé à l'entretien ménager / Housekeeping Associate Job in Montreal
Midtown est à la recherche d'un associé à l'entretien ménager pour se joindre à notre équipe de classe mondiale.
Le poste
En tant que partie intégrante de l'équipe des installations, nos associés à l'entretien ménager offrent un environnement sécuritaire, propre et fonctionnel aux membres et aux invités en :
Étant constamment au courant de l'environnement du club et s'assurer qu'il est exceptionnellement propre, organisé et confortable
Faire plaisir à nos membres en étant approchables, amicaux et attentifs
Nos associés à l'entretien ménager :
Ont une attitude positive et dynamique
Sont fiables et se présentent au travail à l'heure
Font attention aux détails
Sont fier d'eux-mêmes et de leur travail
Aiment mettre les autres à l'aise dans leur environnement
Midtown is looking for a Housekeeping Associate to join our world-class team.

The Position
As an integral part of the facilities team, our Housekeeping Associates provide a safe, clean and functional environment for members and guests by:
Being constantly aware of club environment and ensuring it is exceptionally clean, organized and comfortable

Delighting our members by being approachable, friendly and attentive

Our Housekeeping Associates:
Have a positive can-do attitude

Are reliable and show up to work on time

Pay attention to details

Take pride in themselves and their work

Enjoy making others feel comfortable by their surroundings
This job description is intended to describe the general requirements for the position. It is not a complete statement of duties, responsibilities or requirements. Other duties not listed here may be assigned as necessary to ensure the proper operations of the department.
MIDTOWN is an Equal Opportunity Employer.
Apply Now
Not ready to apply?

Join our Talent Pool
About Us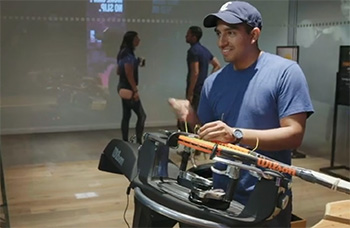 We work at Midtown to inspire people to transform their lives–and we do our job well. Our members stay longer than any other major athletic club chain in North America because we are committed to providing resort-like environments, personal attention, and strong communities at every one of our clubs. We believe all three of those pillars start with attracting and growing rock star talent at every level of our organization.
Who We Want
We're looking for people that share our core values: kind individuals who want to win together, see things as the glass half full, are passionate about helping others, and strive to always be better than yesterday.
Associate Benefits
Members of the Midtown team receive:
Complimentary club membership
Discounts on Midtown products and services
Access to hundreds of free courses for professional development
Health insurance for eligible full-time associates (30+ hours a week)
And more