Requisition ID:
R-3229
Job Category:
Other
Job Type:
Job Location:
6105 Avenue du Boisé
Montreal, QC H3S 2V9
Share This Job On:
Apply Now
Associé aux installations / Maintenance Associate Job in Montreal
Midtown est à la recherche d'un Associé aux installations pour assurer le bon fonctionnement de nos installations.

En tant que partie intégrante de l'équipe des installations, nos techniciens des installations assurent un environnement sûr, propre et fonctionnel pour les membres, les invités et les associés.
Responsabilités de l'Associé aux installations:
Présenter constamment une attitude agréable, attentive et courtoise envers les membres, les invités et les autres associés
Identifier et dépanner la réparation des installations et des équipements de fitness au quotidien
Assurer l'entretien et la maintenance réguliers de toutes les propriétés du club
Maintenir la connaissance des installations et suivre les normes d'entretien préventif
Être fier d'eux-mêmes et de leur travail
Exigences de l'Associé aux installations:
Posséder un minimum de trois ans d'expérience en maintenance d'installations
Avoir des connaissances pratiques dans un ou tous les domaines suivants : toiture, équipement mécanique, électricité, plomberie, systèmes CVC, menuiserie et/ou peinture
Posséder une connaissance fonctionnelle des programmes d'entretien préventif des installations et des équipements de l'usine
Maintenir la désignation d'opérateur de piscine certifié (fortement préféré)
Sont capables d'identifier et de résoudre les problèmes liés aux installations et aux équipements
Sont autonomes nécessitant peu de supervision
Avoir le sens de l'urgence et être capable de respecter les délais
Démontrer des compétences efficaces en communication écrite et verbale avec la capacité de fournir des informations claires, concises et opportunes
---
Midtown is looking for a Facilities Technician to ensure that our facilities run smoothly.

As an integral part of the facilities team, our Facilities Technicians ensure a safe, clean and functional environment for members, guests, and associates.
Facilities Technician responsibilities:
Consistently presenting a pleasant, attentive and courteous attitude toward members, guests and fellow associates

Identifying and troubleshooting facility and fitness equipment repair on a daily basis

Providing regular upkeep and maintenance of all club property

Maintaining knowledge of facilities and following through on preventative maintenance standards

Taking pride in themselves and their work
Facilities Technician requirements:
Possess a minimum of three years of experience in facilities maintenance

Have working knowledge in one or all of the following: roofing, mechanical equipment, electrical, plumbing, HVAC systems, carpentry, and/or painting

Possess functional knowledge of preventative maintenance programs of facilities and plant equipment

Maintain certified pool operator designation (highly preferred)

Are able to identify and trouble shoot facility and equipment related issues

Are self-directed requiring little supervision

Possess a sense of urgency and are able to meet deadlines

Demonstrate effective written and verbal communication skills with the ability to deliver information clearly, concisely, and timely
This job description is intended to describe the general requirements for the position. It is not a complete statement of duties, responsibilities or requirements. Other duties not listed here may be assigned as necessary to ensure the proper operations of the department.
MIDTOWN is an Equal Opportunity Employer.
Apply Now
Not ready to apply?

Join our Talent Pool
About Us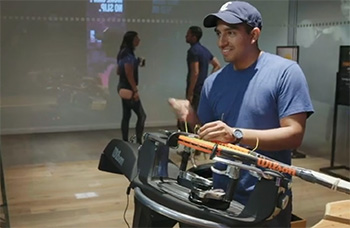 We work at Midtown to inspire people to transform their lives–and we do our job well. Our members stay longer than any other major athletic club chain in North America because we are committed to providing resort-like environments, personal attention, and strong communities at every one of our clubs. We believe all three of those pillars start with attracting and growing rock star talent at every level of our organization.
Who We Want
We're looking for people that share our core values: kind individuals who want to win together, see things as the glass half full, are passionate about helping others, and strive to always be better than yesterday.
Associate Benefits
Members of the Midtown team receive:
Complimentary club membership
Discounts on Midtown products and services
Access to hundreds of free courses for professional development
Health insurance for eligible full-time associates (30+ hours a week)
And more