Requisition ID:
R-3240
Job Category:
Other
Job Type:
Full Time
Job Location:
2444 N Elston Avenue
Chicago, IL 60647
Share This Job On:
Apply Now
Busser / Runner Job in Chicago
Midtown is looking for Seasonal Bussers/Runners to join our team and help create lasting member experiences.
The Position
Our Bussers/Runners provide a sense of belonging through enthusiastic, genuine and professional service. Our culture is defined by the way we inspire each other toward personal and professional growth, social engagement, and service to others.
Responsibilities:
Work with restaurant staff to create a positive dining experience for guests

Greet customers and answer questions

Alert servers when tables are in need of attention

Clean tables and remove dishes after the party leaves

Carry loads of soiled dishes to the dishwasher to be cleaned

Ensure availability of clean dishware

Deliver food orders to a variety of customers in a timely manner

Help the wait staff set up tables

Check on customers to handle any impromptu requests or issues
Requirements:
Previous restaurant experience preferred
This job description is intended to describe the general requirements for the position. It is not a complete statement of duties, responsibilities or requirements. Other duties not listed here may be assigned as necessary to ensure the proper operations of the department.
MIDTOWN is an Equal Opportunity Employer.
Apply Now
Not ready to apply?

Join our Talent Pool
About Us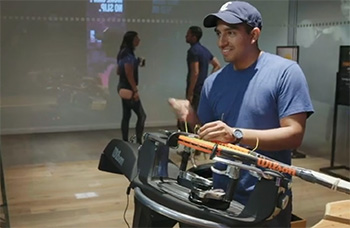 We work at Midtown to inspire people to transform their lives–and we do our job well. Our members stay longer than any other major athletic club chain in North America because we are committed to providing resort-like environments, personal attention, and strong communities at every one of our clubs. We believe all three of those pillars start with attracting and growing rock star talent at every level of our organization.
Who We Want
We're looking for people that share our core values: kind individuals who want to win together, see things as the glass half full, are passionate about helping others, and strive to always be better than yesterday.
Associate Benefits
Members of the Midtown team receive:
Complimentary club membership
Discounts on Midtown products and services
Access to hundreds of free courses for professional development
Health insurance for eligible full-time associates (30+ hours a week)
And more