Requisition ID:
R-562
Job Category:
Fitness Coach
Job Type:
Full Time
Job Location:
1760 North Hicks Road
Palatine, IL 60074
Share This Job On:
Apply Now
Certified Personal Trainer & Nutritionist Job in Palatine
Midtown is searching for someone to work in a hybrid role as Fitness Coach / Personal and Nutritionist. This individual must be certified in both areas and will work closely with our members to achieve their goals.

What you'll do as a Fitness Coach: Engage and excite Midtown members with your expertise
You'll start as a Coach on Duty, which allows you to integrate into the culture of Midtown while acting as the information hub and ambassador of fitness at your club. This role helps build your client base as a new Midtown coach, while fostering an in-depth understanding of club life and an overall appreciation for individual member needs, which are integral to our your success as a coach.
Responsibilities:
Building your community

Offering personal attention and expertise to our members

Inspiring our members, while fostering a "yearn to return" culture
Requirements:
A love of coaching and movement.

Maintain at least one nationally recognized Personal Training certification
What you'll do as a Nutritionist:  Perform individual consultations, run group nutrition programs, and partner with the club coaches to enhance our members' general well-being.
Responsibilities:
Building your community

Inspiring our members to make healthy choices

Offering personal attention and expertise to our members
Requirements:
Maintain at least one nationally recognized Nutrition Coaching certification

Registered or Licensed Dietitian preferred
*Apply online or send resume to nicole.masri@midtown.com 
This job description is intended to describe the general requirements for the position. It is not a complete statement of duties, responsibilities or requirements. Other duties not listed here may be assigned as necessary to ensure the proper operations of the department.
MIDTOWN is an Equal Opportunity Employer.
Apply Now
Not ready to apply?

Join our Talent Pool
About Us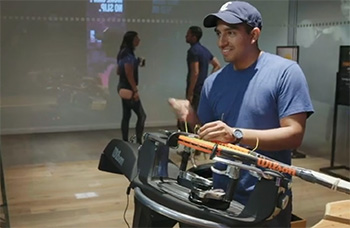 We work at Midtown to inspire people to transform their lives–and we do our job well. Our members stay longer than any other major athletic club chain in North America because we are committed to providing resort-like environments, personal attention, and strong communities at every one of our clubs. We believe all three of those pillars start with attracting and growing rock star talent at every level of our organization.
Who We Want
We're looking for people that share our core values: kind individuals who want to win together, see things as the glass half full, are passionate about helping others, and strive to always be better than yesterday.
Associate Benefits
Members of the Midtown team receive:
Complimentary club membership
Discounts on Midtown products and services
Access to hundreds of free courses for professional development
Health insurance for eligible full-time associates (30+ hours a week)
And more