Requisition ID:
R-3843
Job Category:
Other
Job Type:
Job Location:
1760 North Hicks Road
Palatine, IL 60074
Share This Job On:
Apply Now
Customer Experience Manager Job in Palatine
Midtown Athletic Club in Palatine is a luxury gym & athletic club. With world-class amenities, Midtown Athletic Club is currently transforming the club to be remodeled after Midtown's award-winning flagship in Chicago. Renovations and will be complete by December, which includes a new pro shop.
Come check out the transformed club renderings. New spaces will begin opening as early as October. To learn more head to the Palatine Transformation page: https://bit.ly/3Peiltd .
Watch a sneak peek video inside our future club:
https://www.facebook.com/MidtownPalatine/videos/6490082807743203/?extid=CL-UNK-UNK-UNK-IOS_GK0T-GK1C&mibextid=UVffzb
Midtown is looking for a Customer Experience Manager to join our world-class Palatine team.
The Position
Midtown believes in putting the customer at the center of every decision that we make. Customer Experience is our strategy, and our members are our marketers. But it takes focus to stay on strategy in a fast-paced and dynamic health club environment. That's why we need a dedicated leader to represent the customer viewpoint and well-being to ensure we are all aligned around delivering the best experience in the business. That is the goal of the Customer Experience Manager.
As the Customer Experience Manager, you will be responsible for developing and executing a customer success strategy in your respective club. A successful strategy will involve every aspect of the club environment every day, so your ability to communicate and to bring teams together will be mission-critical.
You'll love this job if:
You are a relationship builder. You are strong at developing partnerships, collaborating effectively with others, and bringing people together

You are an outstanding and relentless communicator. You listen intently, communicate clearly, and speak up when necessary.

You like strategy and operations. You are as well-engaged in circumstances that call upon you to be the strategic leader as in those when you are alongside the front-line, interacting directly with members.

You are curious and entrepreneurial. You love brainstorming and formulating new strategies to old problems, even at the risk of failure. You understand that failure is a part of the education towards success

You love to learn and find joy in teaching what you know to others.
As Customer Experience Manager, you will:
Develop and lead the Midtown Voice of Customer team, which is responsible for processing customer feedback, resolving issues, developing feedback-driven innovation plans, and closing the loop with members across multiple communication channels.

Develop and deploy action plans to improve customer onboarding, member retention, Net Promoter Score, and overall growth in member levels and engagement.

Manage a team of front desk associates

Establish communication strategies for major initiatives that impact the customer experience. Work closely with Central Services to ensure that clubs have the information and resources necessary to operationalize strategic objectives.

Build strong internal partnerships with cross-functional teams inside the clubs, including Membership, Marketing, Fitness, Tennis, and other key Operational departments.

Monitor & manage Key Performance Indicator trends and create a culture of awareness and accountability within the club.

Lead cross-functional meetings to ensure all teams are aligned with and accountable to prioritizing the quality of overall customer experience before departmental performance.
This job description is intended to describe the general requirements for the position. It is not a complete statement of duties, responsibilities or requirements. Other duties not listed here may be assigned as necessary to ensure the proper operations of the department.
MIDTOWN is an Equal Opportunity Employer.
Apply Now
Not ready to apply?

Join our Talent Pool
About Us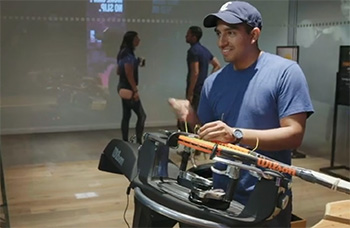 We work at Midtown to inspire people to transform their lives–and we do our job well. Our members stay longer than any other major athletic club chain in North America because we are committed to providing resort-like environments, personal attention, and strong communities at every one of our clubs. We believe all three of those pillars start with attracting and growing rock star talent at every level of our organization.
Who We Want
We're looking for people that share our core values: kind individuals who want to win together, see things as the glass half full, are passionate about helping others, and strive to always be better than yesterday.
Associate Benefits
Members of the Midtown team receive:
Complimentary club membership
Discounts on Midtown products and services
Access to hundreds of free courses for professional development
Health insurance for eligible full-time associates (30+ hours a week)
And more