Requisition ID:
R-2529
Job Category:
Other
Job Type:
Full Time
Job Location:
6105 Avenue du Boisé
Montreal, QC H3S 2V9
Share This Job On:
Apply Now
Directeur de la Restauration / Food and Beverage Manager Job in Montreal
Midtown Sanctuaire est à la recherche d'un directeur de la restauration pour la gestion de son restaurant. Notre candidat idéal a une attitude positive et est bien informé, travailleur, dévoué, aimable et axé sur le travail d'équipe. Expérience et horaires flexibles sont des prérequis pour ce poste.
Conditions
Expérience dans un rôle de gestion

A une passion pour le service, la qualité et la formation

Expérience dans les points de vente d'aliments et de boissons à volume élevé

Expérience dans l'utilisation de programmes bureautiques tels qu'Excel et PowerPoint

Doit être capable de travailler selon des horaires flexibles - disponibilité AM & PM

Connaissances culinaires avancées

Expérience en gestion des commandes et de l'inventaire

Style de gestion équilibré axé sur les clients

Sociable et aimable

Gestion d'événements un plus
*Pour soumettre une candidature, veuillez postuler en ligne ou envoyer votre CV à talent@midtown.com
Cette description de poste vise à décrire les exigences générales du poste. Il ne s'agit pas d'un énoncé complet des fonctions, des responsabilités ou des exigences. D'autres tâches non énumérées ici peuvent être assignées au besoin pour assurer le bon fonctionnement du département.
MIDTOWN est un employeur garantissant l'égalité des opportunités.
=========================================================
Midtown Sanctuaire is looking for a Food and Beverage Manager to operate our Restaurant. Our ideal candidate has a positive attitude and is knowledgeable, hardworking, dedicated, personable & team oriented. Experience and flexible hours are prerequisites for this role.
Requirements
· Experience in a managerial role
· Has a passion for service, quality and training
· Experience in high volume food & beverage outlet
· Experience in using office programs such as Excel and PowerPoint
· Must be able to work flexible work hours – AM & PM availability
· Comprehensive food knowledge
· Experience in ordering & inventory
· Guest focused & poised managerial style
· Outgoing & personable
· Event management a plus
*To submit application, please apply online or send resume to talent@midtown.com
This job description is intended to describe the general requirements for the position. It is not a complete statement of duties, responsibilities or requirements. Other duties not listed here may be assigned as necessary to ensure the proper operations of the department.
MIDTOWN is an Equal Opportunity Employer.
Apply Now
Not ready to apply?

Join our Talent Pool
About Us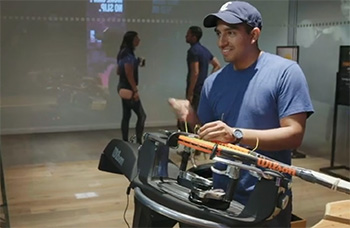 We work at Midtown to inspire people to transform their lives–and we do our job well. Our members stay longer than any other major athletic club chain in North America because we are committed to providing resort-like environments, personal attention, and strong communities at every one of our clubs. We believe all three of those pillars start with attracting and growing rock star talent at every level of our organization.
Who We Want
We're looking for people that share our core values: kind individuals who want to win together, see things as the glass half full, are passionate about helping others, and strive to always be better than yesterday.
Associate Benefits
Members of the Midtown team receive:
Complimentary club membership
Discounts on Midtown products and services
Access to hundreds of free courses for professional development
Health insurance for eligible full-time associates (30+ hours a week)
And more