Requisition ID:
R-3537
Job Category:
Other
Job Type:
Full Time
Job Location:
2444 N Elston Avenue
Chicago, IL 60647
Share This Job On:
Apply Now
Director of Customer Insights and Analytics Job in Chicago
Midtown exists to inspire people to transform their lives. As our Director of Customer Insights and Analytics, you will help us accomplish that goal by enhancing Midtown's understanding of our members and prospects, developing key insights and opportunities for how we can improve our prospect and member experiences, and ultimately help extend our members' length of membership.
You will develop and maintain our key customer personas, and map our product portfolio against their interests and behavior drivers—helping us identify where we can add more value to our members, or capture new cohorts of members. You and your team will be responsible for mapping our customer journeys and identifying opportunities to improve engagement, retention, and referrals using a continuous cycle of analyzing, interpreting, driving action, and monitoring. You will study our new member onboarding process and help identify opportunities to ensure more members see as much value as quickly as possible in their membership. Using historical member data and surveys you develop, you will build models to help us identify members at-risk of dropping before it is too late to save them. You will develop models to help us score our leads to become a more efficient sales and marketing team. Your team will build and maintain our key weekly, monthly, quarterly, and annual marketing reports, giving the leadership teams the data they need to make better decisions, as well as your insights into how to improve our performance
Overall, you will use surveys, customer feedback, and marketing, sales, and operations data to build your insights, and then work alongside other leaders to develop strategies to drive the business from those insights. Ultimately, success means driving two vital metrics for our business: sales and retention.
In your role, you will work closely with the marketing leadership team, as well as sales, operations, and IT leadership to accomplish your goals—leading high impact inter-department projects. This is a new role for Midtown, so you will build a small-but-mighty team, starting with a Business Intelligence Analyst and potential for additional roles in the future.
To be successful in this role, you need the ability to develop high level strategic insights based on large, complex, and sometimes incomplete data sets. You can manage multiple priority projects at once, creating clarity with your team and ensuring you deliver the most important projects. You are a systems thinker who helps develop our structure and resources to optimize results. You are a motivating leader who values trust, mines for different opinions, and holds themselves and others accountable. You are an excellent communicator, able to translate detailed analytics challenges and decisions to non-experts. You work highly collaboratively across departments.
You will report to our CMO and sit on the marketing leadership team. The team is based out of our HQ office in Chicago and works across all club locations. The role is hybrid work-from-home and in the office.
Experience Required
8+ years of relevant experience in insights and analytics roles, including qualitative and quantitative research, data science, data visualization, persona development, journey mapping, product development, and brand positioning.

Experience within a B2C membership or subscription business, with a proven track record of developing insights to improve both new sales and customer retention.

Thorough understanding of quantitative and qualitative research principles and methodologies, inclusive of brand, consumer, media, UX/UI, and marketing research.

Data science skills, especially working with marketing and customer behavior data.

Expertise with quantitative analysis tools and querying relational databases (SQL, Python, R).

Microsoft Excel and PowerPoint proficiency.

Strong experience with change management, successfully communicating and getting alignment across an organization for a change you led.

Ability to prepare executive level presentations.

Experience hiring and managing a high performing, highly collaborative team.
You'll love this job if:
You are passionate about improving our customer experience.

You enjoy being in a fast-paced environment.

You like to balance managing a team and getting your hands dirty on projects.

You are comfortable with, and excited about, building something new. You own the direction of your role and your team.

You seek team wins and enjoy helping others be better than yesterday. We celebrate assists.

Surface level knowledge is not enough, and you do what it takes to achieve a deeper understanding of our business and target markets. You are equally comfortable gathering information in conversations with our associates and members as you are digging into large quantitative data sets.

You are highly collaborative and enjoy building new things with other leaders. You enjoy switching strategic mindsets between sales, marketing, club services, and business processes.

You understand and are driven by data. We always aim to be better than yesterday, and in this job that means a deep understanding of our KPIs, data, and measurement techniques.

You are a strong, clear, and persuasive communicator. You listen intently, communicate with clarity, and speak up when necessary.

You belong to a team that wants to win. You do not get complacent with or point fingers at a broken process, but instead work to identify ways to continuously improve how we do things.

You are well organized. You balance quality with efficiency, ensure all projects are delivered on time, and you overcommunicate when pieces start to fall behind schedule.

You are a systems thinker. You work to understand 'the problem behind the problem' and can map and think across every step of a business process.

You are kind.
What Success Looks Like
You balance achieving easy wins along the path to bigger, transformational changes.

You develop insights that help improve our prospect and member experiences, creating more engaged, happy, and longer-lasting members.

You help us understand the key value drivers of our business to our members and potential members.

You help us understand the true markers and drivers of member retention, and work across all teams to drive better outcomes.

You ensure the marketing and product leadership teams are armed with the reporting and insights they need to drive continual improvement in their roles.

You integrate yourself and your team into the rest of the Midtown team, developing strong relationships with other leaders at HQ and across all our clubs.

You live our core values every day.
This job description is intended to describe the general requirements for the position. It is not a complete statement of duties, responsibilities or requirements. Other duties not listed here may be assigned as necessary to ensure the proper operations of the department.
MIDTOWN is an Equal Opportunity Employer.
Apply Now
Not ready to apply?

Join our Talent Pool
About Us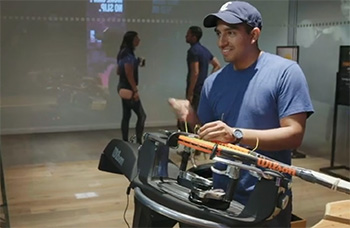 We work at Midtown to inspire people to transform their lives–and we do our job well. Our members stay longer than any other major athletic club chain in North America because we are committed to providing resort-like environments, personal attention, and strong communities at every one of our clubs. We believe all three of those pillars start with attracting and growing rock star talent at every level of our organization.
Who We Want
We're looking for people that share our core values: kind individuals who want to win together, see things as the glass half full, are passionate about helping others, and strive to always be better than yesterday.
Associate Benefits
Members of the Midtown team receive:
Complimentary club membership
Discounts on Midtown products and services
Access to hundreds of free courses for professional development
Health insurance for eligible full-time associates (30+ hours a week)
And more