Requisition ID:
R-2356
Job Category:
Other
Job Type:
Full Time
Job Location:
2444 N Elston Avenue
Chicago, IL 60647
Share This Job On:
Apply Now
Director of Digital Marketing Job in Chicago
About the Job
Midtown exists to inspire people to transform their lives. As our Director of Digital Marketing, you will help us accomplish that goal by developing Midtown's overall digital marketing strategy and overseeing a team of digital marketers to deliver on your vision.
You and your team will be responsible for the performance of our website, including conversion optimization and SEO traffic, our digital marketing ad spend, including paid search and social, our organic social channels, including Instagram and Facebook, and our email marketing. One of your first major projects will be to lead a redesign of our website to better focus on the prospect experience.
In your role, you will work closely with the marketing leadership team, as well as sales, operations, and IT leadership to accomplish your goals—leading high impact inter-department projects. You will manage the relationship with our web development and PPC agencies.
To be successful in this role, you need the ability to develop high level strategy based on large, complex, and sometimes incomplete data sets. You can manage multiple priority projects at once, creating clarity with your team and ensuring your team delivers on the most important projects. You are a systems thinker who helps develop our structure and resources to deliver better results. You are a motivating leader who values trust, mines for different opinions, and holds themselves and others accountable. You are an excellent communicator, able to translate detailed digital marketing challenges and decisions to non-experts. You have a passion for learning, always staying ahead of digital marketing trends. You are comfortable interpreting data, pulling out non-obvious insights for improvement.
You will report to our VP or Marketing and sit on the marketing leadership team. The team is based out of our HQ office in Chicago and works across all club locations. The role is hybrid work-from-home and in the office (3611 N. Kedzie Ave, Chicago, IL 60618).
You'll Love This Job If
You enjoy managing a high performing team—celebrating team wins and helping others be better than yesterday. You are a coach.

Surface level knowledge is not enough, and you do what it takes to achieve a deeper understanding of our business and target markets. You are equally comfortable information-gathering in conversations with our associates and members as you are digging into large quantitative data sets.

You are highly collaborative and enjoy building new things with other leaders. You enjoy switching strategic mindsets between sales, marketing, club services, and business processes.

You understand and are driven by data. We always aim to be better than yesterday, and in this job that means understanding your KPIs and how to measure and communicate them—while mining the data for meaningful insights.

You are a strong, clear, and persuasive communicator. You listen intently, communicate with clarity, and speak up when necessary.

You want the team to win. You do not get complacent with or point fingers at a broken process, but instead work to identify ways to continuously improve how we do things.

You are well organized. You balance quality with efficiency, ensure all projects are delivered on time, and you overcommunicate when pieces start to fall behind schedule.

You are a systems thinker. You work to understand 'the problem behind the problem' and can map and think across every step of a business process.

You are kind.
Experience Required
Proven track record of success in building and managing a high-performing team.

Experience creating successful digital marketing strategies, from insight to execution to reporting to improvement.

Project lead on at least one major website development project, including UX, conversion optimization, and SEO performance.

Successful history in managing digital ad spend to improve overall top-of-funnel volume, including search ads and social ads.

Proven success optimizing multiple digital conversion points along a B2C sales funnel.

Strong experience with change management, successfully communicating and getting alignment across an organization for a change you led.

At least ten years of experience in digital marketing or a related field.
What Success Looks Like
You identify the key roles required for your team to deliver the best possible results, then hire and coach up your team to do so.

You manage key projects to deliver easy wins on your path to long-term transformative wins.

You stay on top of your KPIs, understanding trends on a daily, weekly, monthly, and annual basis.

You work with our digital media agency to identify ways to improve the efficiency of our digital ad spend, while driving the lead volume that allows us to consistently beat our sales goals.

You steadily improve our SEO performance, especially for local, high-intent search.

You develop the roadmap to deliver our new website, then lead your team and our agency teams to delivering a successful site on your timeline.

You integrate yourself and your team into the rest of the Midtown team, developing strong relationships with other leaders at HQ and across all our clubs.

You live our core values every day.
To apply, you may submit your resume/ CV to: talent@midtown.com
This job description is intended to describe the general requirements for the position. It is not a complete statement of duties, responsibilities or requirements. Other duties not listed here may be assigned as necessary to ensure the proper operations of the department.
MIDTOWN is an Equal Opportunity Employer.
Apply Now
Not ready to apply?

Join our Talent Pool
About Us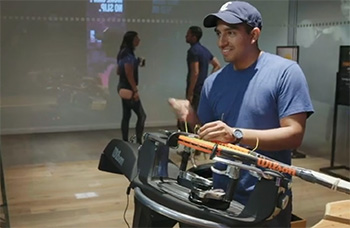 We work at Midtown to inspire people to transform their lives–and we do our job well. Our members stay longer than any other major athletic club chain in North America because we are committed to providing resort-like environments, personal attention, and strong communities at every one of our clubs. We believe all three of those pillars start with attracting and growing rock star talent at every level of our organization.
Who We Want
We're looking for people that share our core values: kind individuals who want to win together, see things as the glass half full, are passionate about helping others, and strive to always be better than yesterday.
Associate Benefits
Members of the Midtown team receive:
Complimentary club membership
Discounts on Midtown products and services
Access to hundreds of free courses for professional development
Health insurance for eligible full-time associates (30+ hours a week)
And more