Requisition ID:
R-1837
Job Category:
Other
Job Type:
Job Location:
2444 N Elston Avenue
Chicago, IL 60647
Share This Job On:
Apply Now
Dishwasher Job in Chicago
Wash, rinse and sanitize any restaurant dishes, glasses, and silverware ; as well as any kitchen equipment including, but not limited to pots, pans, utensils, etc. Dishwasher individuals will be responsible for maintaining a clean and sanitized workplace. This may include cleaning floors, walls, counter surfaces, sinks, and machinery.
Garbage disposal also falls under this role and requires the individual to respectfully travel through the interior of the club with a trash cart in order to reach the dumpsters at the rear of the building. The required uniform is: Black pants, black kitchen non-slip shoes, and a kitchen shirt that will be provided at the site for every shift. 
 All individuals in the food and beverage department are required to obtain their "Food Handlers Safety" certificate. If the individual does not have this certificate already, they will have to complete the certification within the first 30 days after their hire date.
This job description is intended to describe the general requirements for the position. It is not a complete statement of duties, responsibilities or requirements. Other duties not listed here may be assigned as necessary to ensure the proper operations of the department.
MIDTOWN is an Equal Opportunity Employer.
Apply Now
Not ready to apply?

Join our Talent Pool
About Us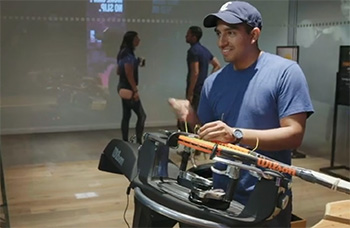 We work at Midtown to inspire people to transform their lives–and we do our job well. Our members stay longer than any other major athletic club chain in North America because we are committed to providing resort-like environments, personal attention, and strong communities at every one of our clubs. We believe all three of those pillars start with attracting and growing rock star talent at every level of our organization.
Who We Want
We're looking for people that share our core values: kind individuals who want to win together, see things as the glass half full, are passionate about helping others, and strive to always be better than yesterday.
Associate Benefits
Members of the Midtown team receive:
Complimentary club membership
Discounts on Midtown products and services
Access to hundreds of free courses for professional development
Health insurance for eligible full-time associates (30+ hours a week)
And more