Requisition ID:
R-2707
Job Category:
Other
Job Type:
Full Time
Job Location:
2444 N Elston Avenue
Chicago, IL 60647
Share This Job On:
Apply Now
Facilities Asset Manager Job in Chicago
Midtown is looking for a Facilities Asset Manager to add to our world-class organization.
Midtown is committed to delivering world-class hospitality to members and we understand the importance the Corporate Facilities team plays in ensuring the consistency of that experience. We recognize that the condition and maintenance of our buildings establish the foundation for an incredible member experience. Without a strong culture of safety, a fanatical approach to club cleanliness, functioning facilities and equipment, and a constant focus on maintaining and caring for our buildings, Midtown values will not be achieved.
OVERVIEW OF ROLE
This position has managerial oversight of facility departments across the Midtown Athletic Club portfolio, including all clubs in the United States and Canada and prospective clubs to come. As part of the Corporate Facilities team, the Asset Manager has the overall responsibility for overseeing and implementing policies, procedures and programs that will assure well-managed, well-maintained buildings, placing emphasis on effective and efficient responses to day-to-day facility requests and concerns and planned maintenance programs. The position is based in the Chicago area but will require frequent travel to all Midtown locations as the primary liaison between the corporate office and clubs.
CORE FUNCTIONS & RESPONSIBILITIES
CMMS Management
Oversee daily activities in the clubs by monitoring of the CMMS application (FMX)
Lead/support the facility teams in the implementation of planned maintenance programs to ensure all equipment receives proper preventative maintenance on schedules created and or previously established by the club, standard best practices, and or manufacturers' guidelines
Ensure that the facility teams consistently provide positive and prompt responses to service requests

Ensure that equipment and inventory are being properly tallied and tracked through the system
Team Management
Drive innovation through the development of best practices, operational and service efficiency as well as industry trends that would contribute the growth of the Midtown brand

Holds facility teams accountable for the timely completion and accurate communication of initiatives, fostering a culture of accountability and consistency of experience
Talent Development
Keep and maintain facility team lists including certifications to make sure teams are up to date, compliant and providing maintenance within their skillset

Identify training gaps and coordinate development opportunities in conjunction with the corporate team

Maintain positive working relationships between corporate and the clubs to promote collaboration and knowledge sharing
KNOWLEDGE AND CERTIFICATION
Operational knowledge of HVAC, basic electrical, plumbing, and/or refrigeration preferable

Knowledge of pools, fitness equipment, landscaping and/or tennis court maintenance preferable

Technical training or equivalent experience in engineering and maintenance required

CFM or IFMA certification preferable

Holds a minimum of 3+ years of management experience in facility management or a related field

High level of computer literacy in MS Office, CMMS and Building Automation Systems

Degree from an accredited university preferable
ESSENTIAL SKILLS
Effective communication

Technical proficiency

Problem solving/analysis

Attention to detail

Member focus

Relationship management

Team orientation

Ability to multi-task
*To submit application, please apply online or send resume to Jill.Zordan@midtown.com
This job description is intended to describe the general requirements for the position. It is not a complete statement of duties, responsibilities or requirements. Other duties not listed here may be assigned as necessary to ensure the proper operations of the department.
MIDTOWN is an Equal Opportunity Employer.
Apply Now
Not ready to apply?

Join our Talent Pool
About Us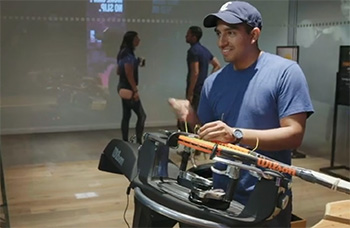 We work at Midtown to inspire people to transform their lives–and we do our job well. Our members stay longer than any other major athletic club chain in North America because we are committed to providing resort-like environments, personal attention, and strong communities at every one of our clubs. We believe all three of those pillars start with attracting and growing rock star talent at every level of our organization.
Who We Want
We're looking for people that share our core values: kind individuals who want to win together, see things as the glass half full, are passionate about helping others, and strive to always be better than yesterday.
Associate Benefits
Members of the Midtown team receive:
Complimentary club membership
Discounts on Midtown products and services
Access to hundreds of free courses for professional development
Health insurance for eligible full-time associates (30+ hours a week)
And more