Requisition ID:
R-2168
Job Category:
Other
Job Type:
Full Time
Job Location:
215 West 63rd Street
Willowbrook, IL 60527
Share This Job On:
Apply Now
Fitness Program Manager Job in Willowbrook
Midtown is looking for a Fitness Program Manager to oversee fitness programming.

The Position
As a member of Senior Leadership Team, the Fitness Program Manager is responsible for overseeing fitness programming and all aspects of the fitness experience within the club. With the shift in our space towards the studio model and the increased emphasis on brands offering more curated, boutique-like experiences, this fitness leader needs to be optimistic in their attitude and approach and relentless in their delivery. Bringing a reliable and curious attitude, this leader will be the ambassador for fitness within the Palatine club as Midtown strives to stay ahead of the competition. This leader will be nimble and adaptable to the changing landscape of the industry and will thrive in a people environment, bringing an energetic and inspiring leadership style to fitness programs.
Responsibilities:
Overseeing fitness programming and all aspects of the fitness experience within the club

Managing, recruiting and onboarding coaches, instructors and coordinators

Working in partnership with the National Program Manager and marketing team, the Program Manager will examine how we improve, launch, promote and communicate our brand and new program formats within the club

Attending regular classes within the competitive set/boutique studio space to stay current with trends and at the leading edge of industry innovations

Working within the company guidelines to ensure all studios are on brand and align with Midtown's vision of an in-club boutique strategy

Auditing of all fitness professionals alongside regular evaluations of sessions and classes, ensuring coaches and instructors are executing on elements and maintaining integrity of all programs

Collaborating with the General Manager in annual department budget preparation

Managing monthly department financial performance relative to revenue, expenses and income budgets, performance and participation

Coordinating fitness related special events

Working alongside club leadership to oversee the new member onboarding process

Collaborating with club leadership & membership team to support lead generation and drive membership growth
Requirements:
Minimum of 2 years of leadership experience

Maintain nationally recognized certifications in fitness and specialized group fitness

Excellent communication skills

MS Office skills
Please submit resume/ CV to talent@midtown.com
This job description is intended to describe the general requirements for the position. It is not a complete statement of duties, responsibilities or requirements. Other duties not listed here may be assigned as necessary to ensure the proper operations of the department.
MIDTOWN is an Equal Opportunity Employer.
Apply Now
Not ready to apply?

Join our Talent Pool
About Us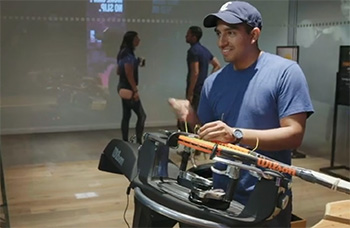 We work at Midtown to inspire people to transform their lives–and we do our job well. Our members stay longer than any other major athletic club chain in North America because we are committed to providing resort-like environments, personal attention, and strong communities at every one of our clubs. We believe all three of those pillars start with attracting and growing rock star talent at every level of our organization.
Who We Want
We're looking for people that share our core values: kind individuals who want to win together, see things as the glass half full, are passionate about helping others, and strive to always be better than yesterday.
Associate Benefits
Members of the Midtown team receive:
Complimentary club membership
Discounts on Midtown products and services
Access to hundreds of free courses for professional development
Health insurance for eligible full-time associates (30+ hours a week)
And more