Requisition ID:
R-3735
Job Category:
Other
Job Type:
Job Location:
2211 Waukegan Rd
Deerfield, IL 60015
Share This Job On:
Apply Now
Food & Beverage Manager Job in Deerfield
Midtown Athletic Club, Bannockburn is looking for an accomplished Food and Beverage Manager to lead our dynamic restaurant and culinary operations. As the Food and Beverage Manager, you will be the driving force behind our dining experience, ensuring exceptional service, quality, and guest satisfaction. 
What You'll Do:
Lead and oversee the day-to-day operations of our restaurant and food service outlets.

Collaborate closely with the culinary team, ensuring that dishes are prepared and plated to the highest standards.

Implement and maintain stringent food safety and cleanliness practices to create a safe and enjoyable environment for all.

Foster a collaborative and high-performing team culture, motivating staff to excel and deliver exceptional service.

Develop and refine menus, combining your culinary creativity with a keen understanding of guest preferences.

Utilize your comprehensive food knowledge to ensure consistent quality and presentation of all dishes.

Manage inventory, ordering, and stock levels to optimize resource allocation and minimize waste.

Coordinate and oversee special events and catering initiatives, orchestrating seamless execution.

Implement training programs to enhance staff skills, product knowledge, and guest interactions.
Why You'll Love It:
Embrace a culture of collaboration and mutual support within a passionate team.

Opportunity to influence and elevate the overall dining experience within a diverse and vibrant community.

Enjoy comprehensive benefits, including health insurance, dental, vision, 401K, PTO/Sick time, and more.
What Your Days Will Look Like:
Lead by example, demonstrating dedication to quality and service in all aspects of food and beverage operations.

Collaborate with kitchen team and culinary experts to maintain a consistent and enticing menu.

Ensure the highest standards of cleanliness and sanitation are upheld throughout the dining areas and kitchen.

Engage with guests to gather feedback, address concerns, and create memorable dining experiences.

Oversee staffing schedules, ensuring adequate coverage for all shifts and events.
You'd Be a Great Fit If You:
Exhibit a true passion for culinary arts and a commitment to delivering exceptional dining experiences.

Demonstrate effective leadership and team management skills, inspiring your team to excel.

Maintain a positive and approachable demeanor, fostering a welcoming atmosphere for guests and staff.

Possess excellent organizational skills, capable of multitasking and prioritizing in a fast-paced environment.

Embrace feedback and utilize it to drive continuous improvement in all aspects of operations.

Are well-versed in food safety and hygiene practices, ensuring compliance with all regulations.
Bonus Points if You Have:
Proven experience in a managerial role within a high-volume food and beverage establishment.

Background in event management, showcasing your ability to orchestrate successful gatherings.

Strong proficiency in using office software for reporting and communication purposes.

Previous experience in creating and refining menus to meet guest expectations and market trends.
The Other Stuff:
As the Food and Beverage Manager, you will lead the charge in creating exceptional dining experiences for our members. Your proactive approach to challenges and willingness to collaborate across departments will contribute to the overall success of our establishment.
If you're enthusiastic about elevating culinary experiences and have the skills to lead a dynamic team, we invite you to apply. We recognize that every candidate brings unique strengths, and we encourage all interested individuals to submit their applications.
(Note: This job description is intended to convey information essential to understanding the scope of the position and is not an exhaustive list of skills, efforts, duties, responsibilities, or working conditions associated with it. Management reserves the right to modify, add, or remove duties as necessary.)
This job description is intended to describe the general requirements for the position. It is not a complete statement of duties, responsibilities or requirements. Other duties not listed here may be assigned as necessary to ensure the proper operations of the department.
MIDTOWN is an Equal Opportunity Employer.
Apply Now
Not ready to apply?

Join our Talent Pool
About Us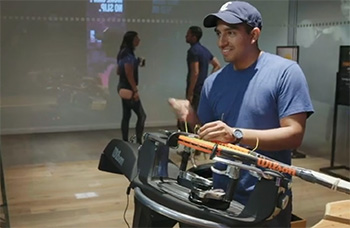 We work at Midtown to inspire people to transform their lives–and we do our job well. Our members stay longer than any other major athletic club chain in North America because we are committed to providing resort-like environments, personal attention, and strong communities at every one of our clubs. We believe all three of those pillars start with attracting and growing rock star talent at every level of our organization.
Who We Want
We're looking for people that share our core values: kind individuals who want to win together, see things as the glass half full, are passionate about helping others, and strive to always be better than yesterday.
Associate Benefits
Members of the Midtown team receive:
Complimentary club membership
Discounts on Midtown products and services
Access to hundreds of free courses for professional development
Health insurance for eligible full-time associates (30+ hours a week)
And more