Requisition ID:
R-3865
Job Category:
Other
Job Type:
Full Time
Job Location:
2444 N Elston Avenue
Chicago, IL 60647
Share This Job On:
Apply Now
Food & Beverage Manager Job in Chicago
Midtown exists to inspire people to transform their lives. As a Food and Beverage Manager, you will be the driving force behind the success of our restaurant, room service and poolside outlets, providing undeniably elevated experiences that support our members in their journey within the club. Your role is pivotal in creating exceptional dining experiences for our guests.
Midtown Athletic Club, located in Chicago, Illinois is looking for a Food and Beverage Manager to assist with and facilitate an elevated experience for our members through our various food and beverage outlets. As Food and Beverage Manager you will manage operations both front and back of house alongside our team supervisors, executive chef, and front-line associates.
***Made up of many facets, our Chicago location includes a full-service restaurant and bar, poolside outlets, as well as special event spaces and hotel services***
Responsibilities:
· Manage day-to-day operations of all food and beverage outlets to provide both members and guest with a valuable and memorable experience.
· Work closely with the club's General Manager and National Food and Beverage Director to assess and develop procedures, policies, and service standards that are aligned with not only operational goals, but also Midtown's core values and brand.
· Train, coach, develop, and discipline all associates through ongoing feedback and on-the-fly corrections and counseling.
· Keep ahead of service industry developments/trends and apply best practices to areas of opportunity.
· Work closely with Executive Chef to curate and manage relevant menu offerings, systems, and standards while maintaining departmental fiscal responsibilities.
· Work closely and create strong relationships with vendors to achieve mutual support towards operational success.
· Work closely with marketing, supervisors, hotel management, and event coordinators to curate, schedule, and execute valuable events for our members.
· Manage labor through responsible scheduling, recruitment, and onboarding.
· Maintain procurement, inventory, safety, and operating procedures.
Qualifications:
· 2+ years managing high-volume Food and Beverage or multi-unit operations in the hospitality industry. Experience in membership-based operations preferred.
· Experience managing a staff of 25+ associates.
· The ability to work in a fast-paced, high energy, and demanding environment while maintaining the heist standard of professionalism.
· Excellent written and verbal communication skill as well as proficiency with various applications such as or similar to Excel, PowerPoint, Workday, Silverware POS, CSI and Maestro.
· Experience curating quality and efficient beverage programs including cocktails, beer, wine, and spirits.
· Experience curating and revitalizing standard operating procedures, educational materials, and training programs.
· Creative and analytical thinker who encompasses strong business acumen driven by results and member/guest satisfaction.
· Strong P&L experience with a strong understanding of cost of goods sold (COGS), labor, and operating expense.
· Excellent interpersonal skills and ability to build strong relationships both internal and external.
· Ability to inspire others through example, personal and professional integrity, and trust.
· Forward-thinker who can be proactive in the anticipation of member/guest needs, wants, and behavior.
· Strong dedication towards associate development through communication, continued education, and delegation.
· Expects and embodies a strong sense of accountability both from yourself and front-line associates.
· Availability consistent with operational needs including mornings, nights, and weekends when necessary.
(Note: This job description is intended to convey information essential to understanding the scope of the position and is not an exhaustive list of skills, efforts, duties, responsibilities, or working conditions associated with it. Management reserves the right to modify, add, or remove duties as necessary.)
To apply, please submit resume/ CV to: Talent@midtown.com
This job description is intended to describe the general requirements for the position. It is not a complete statement of duties, responsibilities or requirements. Other duties not listed here may be assigned as necessary to ensure the proper operations of the department.
MIDTOWN is an Equal Opportunity Employer.
Apply Now
Not ready to apply?

Join our Talent Pool
About Us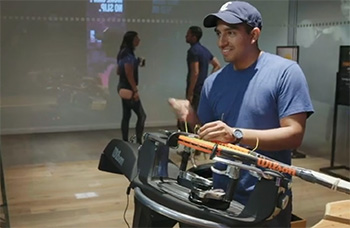 We work at Midtown to inspire people to transform their lives–and we do our job well. Our members stay longer than any other major athletic club chain in North America because we are committed to providing resort-like environments, personal attention, and strong communities at every one of our clubs. We believe all three of those pillars start with attracting and growing rock star talent at every level of our organization.
Who We Want
We're looking for people that share our core values: kind individuals who want to win together, see things as the glass half full, are passionate about helping others, and strive to always be better than yesterday.
Associate Benefits
Members of the Midtown team receive:
Complimentary club membership
Discounts on Midtown products and services
Access to hundreds of free courses for professional development
Health insurance for eligible full-time associates (30+ hours a week)
And more