Requisition ID:
R-1487
Job Category:
Other
Job Type:
Other
Job Location:
2444 N Elston Avenue
Chicago, IL 60647
Share This Job On:
Apply Now
Inside Sales Representative Job in Chicago
We are looking for a talented and competitive Inside Sales Representative that thrives in a quick sales cycle environment.
Take a peek inside our beautiul club!
https://www.midtown.com/discover-chicago 
The Position
An Inside Sales Rep will play a fundamental role in achieving our ambitious customer acquisition and revenue growth objectives. You must be comfortable making dozens of calls per day, working with partners, generating interest, qualifying prospects, setting appointments, and following up with prospects. To be successful as an Inside Sales Representative, you should be able to build rapport through empathy and achieve customer satisfaction through your interactions.
Responsibilities
Source new sales opportunities through inbound lead follow-up and outbound calls, emails and electronic messaging via CRM.

Understand customer needs and requirements; answering potential customers' questions and sending additional information to assist in booking appointments for team as needed.

Route qualified opportunities to the appropriate sales executives for further development and booking.

Achieve monthly appointment setting and show goals.

Identify prospect interests, create notes, and be able to learn and completely understand the different facets of the Launch branded onboarding program to provide a clear pathway to Launch.

Build a pipeline of appointments for Membership Touring Consultants and ensure prospects arrive as scheduled.

Keeping up with product and service information and club programming and facility updates. 
Requirements
Proven inside sales experience

Track record of over-achieving quotas  (MR suggestion: remove or change to goals)

Strong phone presence and experience dialing numerous outbound calls daily

Excellent verbal and written communications skills

Strong listening and presentation skills

Ability to multi-task, prioritize, and manage time effectively

Demonstrates consistent team-focused goal achievement in current and prior roles.
This job description is intended to describe the general requirements for the position. It is not a complete statement of duties, responsibilities or requirements. Other duties not listed here may be assigned as necessary to ensure the proper operations of the department.
MIDTOWN is an Equal Opportunity Employer.
Apply Now
Not ready to apply?

Join our Talent Pool
About Us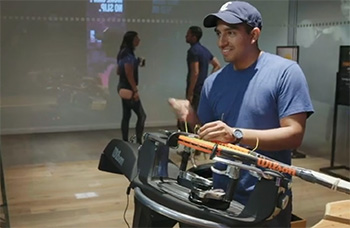 We work at Midtown to inspire people to transform their lives–and we do our job well. Our members stay longer than any other major athletic club chain in North America because we are committed to providing resort-like environments, personal attention, and strong communities at every one of our clubs. We believe all three of those pillars start with attracting and growing rock star talent at every level of our organization.
Who We Want
We're looking for people that share our core values: kind individuals who want to win together, see things as the glass half full, are passionate about helping others, and strive to always be better than yesterday.
Associate Benefits
Members of the Midtown team receive:
Complimentary club membership
Discounts on Midtown products and services
Access to hundreds of free courses for professional development
Health insurance for eligible full-time associates (30+ hours a week)
And more