Requisition ID:
R-2623
Job Category:
Other
Job Type:
Full Time
Job Location:
2444 N Elston Avenue
Chicago, IL 60647
Share This Job On:
Apply Now
Line Cook Job in Chicago
Midtown is looking for a Line Cook to join our growing team. We offer a full suite of benefits and perks, including medical, dental, vision, paid time off and complimentary club access.

Our ideal candidate is kind, positive, and works well with others. They also believe in quality, consistency and working in a clean, organized, and inclusive environment where respect and dignity is prioritized.
Primary responsibilities include (but are not limited to):
Uphold Midtown's values and ideals, as set forth by the Management Team
Open and respectful communication in all situations
Taking ownership over stations and mise en place
Properly execute standardized recipes
Ensure the highest levels of cleanliness and organization throughout the restaurant at all times
Operating and cleaning all utensils/equipment as if they were your own
Ensure that the kitchen operation procedures and hygiene meet food safety standards and regulations
Report to work on time, in uniform
Promote teamwork within the restaurant, creating a positive work environment
Perform other job related activities as required or assigned by the manager

Qualifications:
Some kitchen experience preferred
Strong sense of urgency and time management skills 
Team player and strong communication skills
Strong organizational skills and active listening skills
A desire for growth and education
*To submit application, please apply online or send resume to talent@midtown.com 
This job description is intended to describe the general requirements for the position. It is not a complete statement of duties, responsibilities or requirements. Other duties not listed here may be assigned as necessary to ensure the proper operations of the department.
MIDTOWN is an Equal Opportunity Employer.
Apply Now
Not ready to apply?

Join our Talent Pool
About Us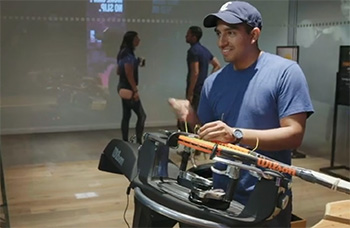 We work at Midtown to inspire people to transform their lives–and we do our job well. Our members stay longer than any other major athletic club chain in North America because we are committed to providing resort-like environments, personal attention, and strong communities at every one of our clubs. We believe all three of those pillars start with attracting and growing rock star talent at every level of our organization.
Who We Want
We're looking for people that share our core values: kind individuals who want to win together, see things as the glass half full, are passionate about helping others, and strive to always be better than yesterday.
Associate Benefits
Members of the Midtown team receive:
Complimentary club membership
Discounts on Midtown products and services
Access to hundreds of free courses for professional development
Health insurance for eligible full-time associates (30+ hours a week)
And more