Requisition ID:
R-1595
Job Category:
Other
Job Type:
Full Time
Job Location:
3611 N Kedzie Ave
Chicago, IL 60618
Share This Job On:
Apply Now
Marketing Technology Manager​ Job in Chicago
The Position
We work at Midtown to inspire people to transform their lives. Our Marketing Technology Manager​ does so by leading the stand-up, evolution, design, and support of our CRM system.
Midtown is implementing HubSpot CRM across our entire organization, with CMS Hub, Marketing Hub, Sales Hub, Service Hub, and Operations Hub. The system will power our member service and communications, social media channels, and marketing and sales prospect funnel. You will oversee setting up and evolving the system for success, working collaboratively with leaders in marketing, sales, and operations to develop strategy and implement updates within the CRM. You will be responsible for the overall CRM governance and data structure, including building and managing reports and dashboards within the CRM. You will set up automated workflows that drive our business and customer communications, including a customer service ticketing system, marketing and sales automations, and member success.
To be successful in this role, you need the ability to think systematically across multiple business processes, understand both the big picture and small details of a CRM system, work collaboratively to define business objectives and strategy—then translate on that strategy to CRM best practices. You will report directly to the VP of Marketing and sit on the marketing leadership team. The team is based in our HQ office in Chicago, though the role can be remote, and works across all club locations.
You'll love this job if:
You are excited by the opportunity to lead the stand-up, evolution, design, and support of our HubSpot CRM, which feeds all elements of our marketing, sales, and ops functions - from contact entry to reporting.

You can translate Marketing, Sales, and Ops process and strategy into technical solutions through requirements definition and design in HubSpot.

You are highly collaborative and enjoy building new things with other leaders. You enjoy switching mindsets between sales, marketing, service, and business process.

You understand and are driven by data. We always aim to be better than yesterday, and in this job that means building measurable communications campaigns, and mining the data for meaningful insights.

You are a strong, clear, and persuasive communicator. You listen intently, communicate with clarity, and speak up when necessary. You are comfortable writing communications to prospects.

You like bringing strategy to life. You will work within HubSpot to deliver on our core business objectives.

You want the team to win. You do not get complacent with or point fingers at a broken process, but instead work to identify ways to continuously improve how we do things.
You are well organized. You keep track of calendars, ensure all project deliverables are published on time, and you overcommunicate when pieces start to fall behind schedule.

You are a systems thinker. You work to understand 'the problem behind the problem' and can map and think across every step of a business process.

You are kind.
Experience Required
Develop a roadmap for near-term and long-term capabilities activation

Expertise in data structures, algorithms, and object-oriented design best practices

Strong analytical and creative problem-solving skills

Effective written and verbal communication skills

Minimum 5 years of experience with HubSpot

Strong consultative skills at a cross-functional level

Good presentation & communication skills, able to translate and articulate technical issues clearly

You have a history of excellent performance in digital marketing for B2C brands.

Lead HubSpot implementation in all clubs

Own the core data structure rationale and request for changes

Be responsible for overall system governance, including data structure, the process for change requests, etc
What Success Looks Like
You successfully manage the stand-up of our HubSpot instance across all Hubs.

You own the update process and managing updates with other organization leaders, helping to analyze our processes and automations to find great strategic insights for improvement.

You execute your strategic vision and clearly report your data—including celebrating your victories and quickly identifying mistakes.

You help define and build the business processes within CRM that drive a better member experience and optimized sales process.

You ensure our data remains clean and usable, and help create reports that empower other leaders and teammates to better drive success.

You develop strong relationships with club leadership—successfully balancing priorities against our strategy and brand standards.

Your work consistently optimizes the performance of our marketing and sales funnel.

You develop a customer service ticket system that helps us deliver a world-class member experience.

You monitor and manage Key Performance Indicators for marketing, sales, and operations, helping to build a culture of awareness and accountability within the clubs and the corporate office.
This job description is intended to describe the general requirements for the position. It is not a complete statement of duties, responsibilities or requirements. Other duties not listed here may be assigned as necessary to ensure the proper operations of the department.
MIDTOWN is an Equal Opportunity Employer.
Apply Now
Not ready to apply?

Join our Talent Pool
About Us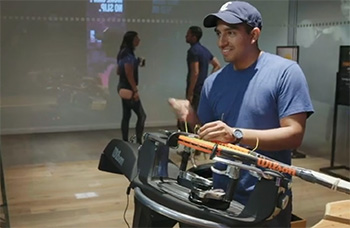 We work at Midtown to inspire people to transform their lives–and we do our job well. Our members stay longer than any other major athletic club chain in North America because we are committed to providing resort-like environments, personal attention, and strong communities at every one of our clubs. We believe all three of those pillars start with attracting and growing rock star talent at every level of our organization.
Who We Want
We're looking for people that share our core values: kind individuals who want to win together, see things as the glass half full, are passionate about helping others, and strive to always be better than yesterday.
Associate Benefits
Members of the Midtown team receive:
Complimentary club membership
Discounts on Midtown products and services
Access to hundreds of free courses for professional development
Health insurance for eligible full-time associates (30+ hours a week)
And more