Requisition ID:
R-1636
Job Category:
Other
Job Type:
Other
Job Location:
215 West 63rd Street
Willowbrook, IL 60527
Share This Job On:
Apply Now
Membership Sales Advisor (Part-Time) Job in Willowbrook
Midtown is searching for a Part-Time Membership Sales Advisor to attract members to our premium fitness club, in Willowbrook, IL.
The Position
Our Member Sales Advisors are professionally-minded, highly motivated and interested in promoting the healthy lifestyles. As an integral part of our sales team they have a positive impact on the success of our club and the lives of others.
The primary responsibilities are:
Initiating and selling memberships in a consultative manner

Meeting sales goals and generating leads through prospect, networking, and member referrals

Promoting and attending club social events

Serving as club ambassador to local businesses, corporations and community members

Building lasting relationships with prospective and current members
Sales Representatives requirements:
Previous sales experience with a proven track record of success

Exceptional interpersonal skills

Highly motivated and communicate effectively

Passionate about helping others improve the quality of their lives

Able and willing to listen to feedback and apply it moving forward

Our membership sales team is compensated based on a commission and bonus structure.
To apply please email your CV / resume to talent@midtown.com
This job description is intended to describe the general requirements for the position. It is not a complete statement of duties, responsibilities or requirements. Other duties not listed here may be assigned as necessary to ensure the proper operations of the department.
MIDTOWN is an Equal Opportunity Employer.
Apply Now
Not ready to apply?

Join our Talent Pool
About Us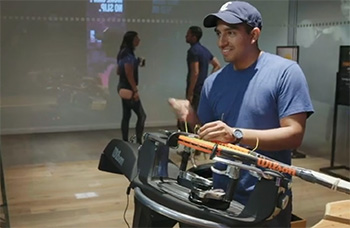 We work at Midtown to inspire people to transform their lives–and we do our job well. Our members stay longer than any other major athletic club chain in North America because we are committed to providing resort-like environments, personal attention, and strong communities at every one of our clubs. We believe all three of those pillars start with attracting and growing rock star talent at every level of our organization.
Who We Want
We're looking for people that share our core values: kind individuals who want to win together, see things as the glass half full, are passionate about helping others, and strive to always be better than yesterday.
Associate Benefits
Members of the Midtown team receive:
Complimentary club membership
Discounts on Midtown products and services
Access to hundreds of free courses for professional development
Health insurance for eligible full-time associates (30+ hours a week)
And more