Requisition ID:
R-85
Job Category:
Other
Job Type:
Other
Job Location:
3611 N Kedzie Ave
Chicago, IL 60618
Share This Job On:
Apply Now
Network Systems Engineer Job in Chicago
The role of the Network Systems Engineer reports to the Infrastructure Manager, supporting all IT initiatives and business goals of Midtown as a whole.  They are an escalation point for Helpdesk staff and ensure that the IT Team is meeting the documented and approved Service Level Agreements (SLA).  The Network Systems Engineer role should serve as a mentor to both the Help Desk as well as Systems/Network administrators.
Responsibilities:
Windows server administration including SCVMM, SCCM, WSUS and Exchange
Extensive knowledge of Active Directory, DHCP, DNS, group policy
Experience with O365
Experience with the configuration and management of Hyper-V
Design, configuration and maintenance of Citrix XenApp, XenDesktop and Netscaler
Veeam backup administration including designing a new back schedule, maintenance, restores and offsite storage
Nimble array administration
Netapp administration
Responsible for purchasing and working with vendors to identify the most cost effective solutions for Midtown
Design, documentation, testing, creation or modification of computer programs related to operation systems
Escalation of Level 3 Helpdesk tickets
Ensure IT Service Level Agreements are met
Identify common or recurring incidents as well as solutions
Configure and install various network devices and services (e.g., routers, switches, firewalls, load balancers, VPN, QoS)
Perform network maintenance and system upgrades including service packs, patches, hot fixes and security configurations
Monitor performance and ensure system availability and reliability
Monitor system resource utilization, trending, and capacity planning
Provide Level-2/3 support and troubleshooting to resolve issues
Work within established configuration and change management policies to ensure awareness, approval and success of changes made to the network infrastructure
Select and implement security tools, policies, and procedures in conjunction with the company's security team
Liaise with vendors and other IT personnel for problem resolution
Ensure 99% up time for critical applications
Requirements:
Bachelor's degree in Computer Science or related discipline or minimum 8 years' experience in information technology or systems administration.
Preferred Skills:
8 years' minimum experience in information technology or administration
Extensive knowledge of security software options and functionality preferred
Certifications in Citrix, CCNA or MCSE a plus
This job description is intended to describe the general requirements for the position. It is not a complete statement of duties, responsibilities or requirements. Other duties not listed here may be assigned as necessary to ensure the proper operations of the department.
MIDTOWN is an Equal Opportunity Employer.
Apply Now
Not ready to apply?

Join our Talent Pool
About Us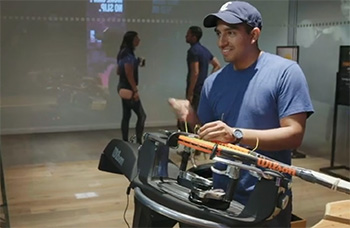 We work at Midtown to inspire people to transform their lives–and we do our job well. Our members stay longer than any other major athletic club chain in North America because we are committed to providing resort-like environments, personal attention, and strong communities at every one of our clubs. We believe all three of those pillars start with attracting and growing rock star talent at every level of our organization.
Who We Want
We're looking for people that share our core values: kind individuals who want to win together, see things as the glass half full, are passionate about helping others, and strive to always be better than yesterday.
Associate Benefits
Members of the Midtown team receive:
Complimentary club membership
Discounts on Midtown products and services
Access to hundreds of free courses for professional development
Health insurance for eligible full-time associates (30+ hours a week)
And more