Requisition ID:
R-3712
Job Category:
Group Exercise
Job Type:
Job Location:
6105 Avenue du Boisé
Montreal, QC H3S 2V9
Share This Job On:
Apply Now
Pilates coach Job in Montreal
Midtown est à la recherche d'un coach de Pilates passionné pour animer des cours de Pilates en petits groupes et des séances 1: 1 à nos membres, grâce à une programmation réfléchie et bien conçue.
Nos coachs Pilates sont compétents, compatissants et chaleureux.
Ils utilisent habilement les Reformers Balanced Body avec tours, des chaises EXO, des ARC et divers autres accessoires afin d'organiser chaque cours et de donner vie à leurs passions dans nos programmes Pilates signature.
La plupart de nos entraîneurs doivent être disponibles pour travailler le week-end et beaucoup commencent à temps partiel, mais peuvent travailler jusqu'au statut temps plein, ce qui inclut des avantages sociaux de temps plein (vacances, assurance médicale/dentaire/vision et plus).
Ce que vous ferez : Faciliter les cours en petits groupes et les sessions privées 1:1
Concevoir et proposer des entraînements Pilates Reformer sécuritaires et efficaces Remplir toutes les exigences administratives pour assurer l'organisation Développer et maintenir la conception de programmes individualisés pour les séances de groupe et privées
Offrir des cours expérientiels avec passion et professionnalisme (à l'heure et sur la marque)
Terminer les apprentissages Midtown requis et participer aux réunions d'équipe Maintenir un studio propre et bien rangé
Exigences de l'entraîneur Pilates :
Une passion pour les gens
Certifications pilates au sol, sur Reformer et d'appareils, d'une organisation réputée
Expérience dans l'enseignement de cours de groupe
Doit être capable de fournir des instructions claires et de motiver les clients, tout en conservant la capacité de s'adapter aux besoins et aux objectifs individuels des clients
Midtown is looking for a passionate Pilates Reformer Coach to facilitate Pilates small group classes and 1:1 sessions to our members, through thoughtful and well-designed programming.

Our Pilates Coaches are knowledgeable, compassionate, and warm. They skillfully utilize Balanced Body reformers with towers, EXO chairs, ARC's and various other props in order to curate each class and bring their passions to life in our signature Pilates programs.
Most of our coaches must have the availability to work on weekends and many start at part-time but can work up to full-time hours, which do include full-time benefits (PTO, medical/ dental/ vision insurance and more).
What you'll do:
Facilitate small group classes and private 1:1 sessions

Design and deliver safe and effective Pilates Reformer workouts

Completes all administrative requirements to ensure organization

Develop and maintain individualized program design for group and private sessions

Deliver experiential classes with passion and professionalism (on time and on brand)

Complete required Midtown learnings and participate in team meetings

Maintain a clean and tidy studio space
Pilates Coach Requirements:
A passion for people

Mat, Reformer, and Apparatus Certifications from a reputable organization

Experience instructing group classes

Must be able to provide clear instructions and motivate clients, while maintaining the ability to adapt to clients' individual needs and goals
This job description is intended to describe the general requirements for the position. It is not a complete statement of duties, responsibilities or requirements. Other duties not listed here may be assigned as necessary to ensure the proper operations of the department.
MIDTOWN is an Equal Opportunity Employer.
Apply Now
Not ready to apply?

Join our Talent Pool
About Us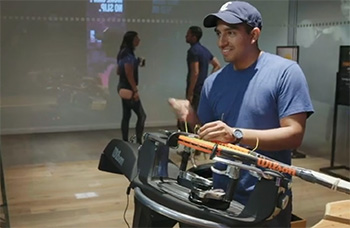 We work at Midtown to inspire people to transform their lives–and we do our job well. Our members stay longer than any other major athletic club chain in North America because we are committed to providing resort-like environments, personal attention, and strong communities at every one of our clubs. We believe all three of those pillars start with attracting and growing rock star talent at every level of our organization.
Who We Want
We're looking for people that share our core values: kind individuals who want to win together, see things as the glass half full, are passionate about helping others, and strive to always be better than yesterday.
Associate Benefits
Members of the Midtown team receive:
Complimentary club membership
Discounts on Midtown products and services
Access to hundreds of free courses for professional development
Health insurance for eligible full-time associates (30+ hours a week)
And more