Requisition ID:
R-2875
Job Category:
Other
Job Type:
Job Location:
6105 Avenue du Boisé
Montreal, QC H3S 2V9
Share This Job On:
Apply Now
Plongeur/Dishwasher Job in Montreal
Midtown est à la recherche d'un plongeur à ajouter à notre équipe de café de classe mondiale.
Le poste
En tant que partie importante de l'équipe du café, nos plongeurs sont des professionnels amicaux et attentionnés qui s'efforcent de ravir nos membres et invités en :
• Maintenir la propreté et l'assainissement dans la cuisine • Faire fonctionner toutes les machines de lavage de vaisselle
• S'assurer que tout le service alimentaire et les ustensiles de préparation sont propres et désinfectés
• Rincer tous les articles de service alimentaire avant qu'ils n'entrent dans la lave-vaisselle •
Rangement correct de toute la porcelaine et de la verrerie en fonction du type et de la taille pour éviter les bris
• Séparer tous les articles de service alimentaire et les ranger correctement dans les zones désignées
• Maintenir la zone de lavage de la vaisselle propre et sécuritaire ; nettoyer la zone de travail, les drains et les machines à la fin du quart de travail
• Réaliser des projets de nettoyage spéciaux dans les cuisines • Faire preuve de bonnes compétences en communication lors de l'interaction avec les associés et les invités
Nos plongeurs :
• Avoir de grandes personnalités qui se connectent naturellement avec une grande variété de personnes
• Démontrer de solides compétences en service à la clientèle et aimer servir les autres
• Avoir la capacité de travailler avec élégance et rapidité sous pression • Bien travailler dans un environnement d'équipe collaboratif
• Sont très organisés et efficaces
• Avoir d'excellentes capacités de communication
============================================
The Position
As an important part of the cafe team, our Dishwashers are friendly and attentive professionals who strive to delight our members and guests by: 
Maintaining the cleanliness and sanitation in the dish room and kitchen

Operating all ware-washing machinery

Ensuring that all food service and preparation ware is clean and sanitized 

Scraping and spraying all food service ware before it enters the ware-washing machine

Racking all china and glassware properly according to type and size to avoid breakage

Separating all food service ware and store properly in designated areas

Keeping ware-washing area clean and safe; clean work area, drains and machinery at end of shift

Performing special cleaning projects in kitchen areas as assigned

Displaying good communication skills when interacting with associates and guests
Our Dishwashers:
Have great personalities that naturally connect with a wide variety of people

Demonstrate strong customer service skills and enjoy serving others

Have the ability to work gracefully and quickly under pressure

Work well in a collaborative team environment

Are highly organized and efficient

Have excellent communication skills
This job description is intended to describe the general requirements for the position. It is not a complete statement of duties, responsibilities or requirements. Other duties not listed here may be assigned as necessary to ensure the proper operations of the department.
MIDTOWN is an Equal Opportunity Employer.
Apply Now
Not ready to apply?

Join our Talent Pool
About Us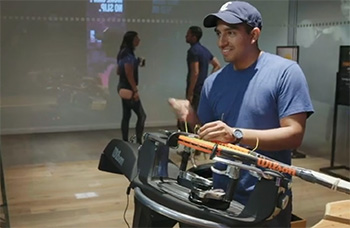 We work at Midtown to inspire people to transform their lives–and we do our job well. Our members stay longer than any other major athletic club chain in North America because we are committed to providing resort-like environments, personal attention, and strong communities at every one of our clubs. We believe all three of those pillars start with attracting and growing rock star talent at every level of our organization.
Who We Want
We're looking for people that share our core values: kind individuals who want to win together, see things as the glass half full, are passionate about helping others, and strive to always be better than yesterday.
Associate Benefits
Members of the Midtown team receive:
Complimentary club membership
Discounts on Midtown products and services
Access to hundreds of free courses for professional development
Health insurance for eligible full-time associates (30+ hours a week)
And more