Requisition ID:
R-3814
Job Category:
Other
Job Type:
Job Location:
2300 Royal Palm Boulevar
Weston, FL 33326
Share This Job On:
Apply Now
Prep Cook / Dishwasher Job in Weston
Midtown is looking for a talented Prep Cook / Dishwasher to enhance our stellar restaurant experience.
 
What You'll Do 
Our Prep Cooks / Dishwashers are the heroes behind the scenes, assisting with the heart of our restaurants. They are motivated and passionate about helping others eat delicious and clean, convenient food. As an integral part of our F&B team, you'll be preparing and artfully plating delicious meal options, and doing so, while maintaining a safe & sanitary workspace.
Why You'll Love It 
You'll be joining a team that takes "collaboration" to another level. We work together to support all aspects of the food & beverage experience and we don't hesitate to step outside our comfort zones to help one another be successful. This is a unique learning opportunity for you to become familiar with multiple areas of the business, including fitness, racquet sports, and spa. We offer full-time associates benefits (health insurance, dental, vision, 401K PTO/ Sick time, Maternity & Paternity leave.)
What Your Days Will Look Like 
Wash, chop, store, and handle ingredients

Prepares raw ingredients for use in recipes

Quickly and efficiently prepare sauces and garnishes and assists our cook with basic recipes, following established recipes and pre sanitation standards

Maintain clean and sanitary kitchen areas to promote a safe and enjoyable member experience

Maintain wash and clean all cookware, utensils, plates and equipment

Organized and maintain equipment and kitchenware

Maintain and clean all floors and walk-in coolers in kitchen

Assisting with periodic catering events
You'd Be a Great Fit If You…  
Are passionate about preparing and cooking delicious meals for others

Are able to pass a background check screening

Have excellent professional references

Have a passion for helping others

Display Kindness

Bring optimism to work each day

Are relentless about showing pride in your work, every day

A willingness to listen to constructive feedback and apply it moving forward

Understand the importance of complying with Department of Health-sanitary guidelines
Have the ability to work gracefully and quickly under pressure
Bonus Points if You Have: 
At least one year of food preparation and cooking experience

Teamwork and collaboration as part of your DNA

Current Serv-Safe certification (food handler & allergen)

An insatiable desire to deliver exceptionally consistent and meticulously prepared food & beverages as their language of hospitality.
The Other Stuff
Our prep cook team is on time and ready to deliver our best work. We anticipate problems and do our best to take preventative measures for our members. At times, we host member events that include the food & beverage department.
We would hate to miss out on your application because you do not meet every requirement – transferrable skills and education will also be considered, so please do not hesitate to apply! 
This job description is intended to describe the general requirements for the position. It is not a complete statement of duties, responsibilities or requirements. Other duties not listed here may be assigned as necessary to ensure the proper operations of the department.
MIDTOWN is an Equal Opportunity Employer.
Apply Now
Not ready to apply?

Join our Talent Pool
About Us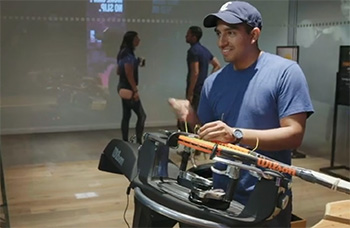 We work at Midtown to inspire people to transform their lives–and we do our job well. Our members stay longer than any other major athletic club chain in North America because we are committed to providing resort-like environments, personal attention, and strong communities at every one of our clubs. We believe all three of those pillars start with attracting and growing rock star talent at every level of our organization.
Who We Want
We're looking for people that share our core values: kind individuals who want to win together, see things as the glass half full, are passionate about helping others, and strive to always be better than yesterday.
Associate Benefits
Members of the Midtown team receive:
Complimentary club membership
Discounts on Midtown products and services
Access to hundreds of free courses for professional development
Health insurance for eligible full-time associates (30+ hours a week)
And more