Requisition ID:
R-3491
Job Category:
Other
Job Type:
Full Time
Job Location:
2444 N Elston Avenue
Chicago, IL 60647
Share This Job On:
Apply Now
Procurement Administrator (part-time) Job in Chicago
Midtown is seeking a part-time Procurement Administrator to join our world-class team at our Chicago headquarters (3611 N Kedzie Ave., Chicago, IL).
The Position
The Procurement Administrator is responsible for reviewing, sourcing and tracking orders across all Midtown club locations. Our clubs offer thousands of different programs across many departments (aquatics, racquet sports, fitness, group exercise, and kids programming), and they also offer full-service pros shops, spas, and restaurants with a variety of products and services. This individual will ensure that all orders are processed in a timely manner and that all follow up is done to provide our clubs with accurate and prompt delivery of all goods and services. Central Procurement is a huge focus for Midtown, as we look to implement brand standards and consolidate suppliers to be certain that Midtown is well positioned for now and into the future. The Procurement Administrator will work closely with the Finance team, but will also be working directly with club management and executives. They will go through extensive system training and how to communicate and mitigate any errors or issues with the respective department leads.
The primary responsibilities are:
Reviewing requisitions for accuracy and compliance with brand standards

Sourcing requisitions from preferred suppliers and ensuring pricing is consistent with existing supplier agreements

Issuing purchase orders to suppliers and following up to confirm the PO has been received and entered on the supplier side

Maintaining supplier database by updating supplier settings and current contact information

Updating existing internal catalog items to reflect current pricing, units of measure and descriptions

Inserting new supplier items into the catalog as brand standard items are established

Supporting associates by leading office hours, conduct system training and respond to inbound requests for assistance

Working directly with fellow associates within the Finance corporate departments, National Leadership teams and club management teams.

Making recommendations for improvements or changes to improve the efficiency and accuracy of the Procurement function.

Assisting Procurement Manager with projects on an as needed basis
Time Commitment
This is a part-time role consisting of 20 hours per week, ideally spread out as five 4-hour workdays. This position will be performed as a hybrid (office/remote) work schedule.
It requires great attention to detail to help our company grow while following Midtown's core values of winning together, looking at the glass half full, being passionate about helping others, being better than yesterday and being kind.
Candidate requirements:
1-3 years of experience in procurement, purchasing, or buying preferred, or other relevant experience.

Bachelor's degree in business, purchasing, supply chain management, or accounting preferred, not required.

Actively demonstrates our key employee core values of being kind, winning together, passionate about helping others, and better than yesterday.

Understands basic accounting and purchasing principles.

Demonstrates an ability to quickly grasp software functionality while delivering excellent customer service.

Possesses intermediate level experience with the usage of desktop applications including spreadsheets, word processing, and database applications.

Has exceptional verbal and written communication skills.

Has outstanding analytical and organizational skills.

Is highly self-motivated and works well individually, and with fellow associates.
This job description is intended to describe the general requirements for the position. It is not a complete statement of duties, responsibilities or requirements. Other duties not listed here may be assigned as necessary to ensure the proper operations of the department.
MIDTOWN is an Equal Opportunity Employer.
Apply Now
Not ready to apply?

Join our Talent Pool
About Us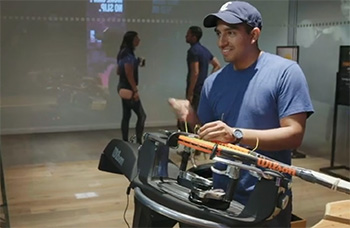 We work at Midtown to inspire people to transform their lives–and we do our job well. Our members stay longer than any other major athletic club chain in North America because we are committed to providing resort-like environments, personal attention, and strong communities at every one of our clubs. We believe all three of those pillars start with attracting and growing rock star talent at every level of our organization.
Who We Want
We're looking for people that share our core values: kind individuals who want to win together, see things as the glass half full, are passionate about helping others, and strive to always be better than yesterday.
Associate Benefits
Members of the Midtown team receive:
Complimentary club membership
Discounts on Midtown products and services
Access to hundreds of free courses for professional development
Health insurance for eligible full-time associates (30+ hours a week)
And more