Requisition ID:
R-1162
Job Category:
Racquet Sports
Job Type:
Full Time
Job Location:
6105 Avenue du Boisé
Montréal, QC H3S 2V9
Share This Job On:
Apply Now
Racquet Sports Manager Job in Montréal
Le directeur des sports de raquette est chargé de superviser la programmation des sports de raquette et tous les aspects de l'expérience des sports de raquette au sein du club. Ce leader sera l'ambassadeur des sports de raquette au sein de son club alors que Midtown s'efforce de continuer à être la référence absolue de l'industrie en matière de programmation de sports de raquette. Cette personne devra s'adapter au paysage changeant de l'industrie et s'épanouira dans un environnement humain, apportant un leadership énergique et inspirant aux programmes de sports de raquette.
Devoirs et responsabilités -
Offrir un leadership inspirant à votre équipe de superviseurs, d'entraîneurs et de personnel de soutien administratif.
Sur la base des valeurs fondamentales de Midtown, recruter, embaucher, intégrer et former le personnel de rockstar des sports de raquette.
Être passionné par la croissance et le développement de votre personnel et de vos programmes en proposant régulièrement des audits des classes, du coaching, des formations et des opportunités de développement personnel.
Aider les entraîneurs à se fixer des objectifs et tenez chaque entraîneur responsable d'atteindre ses objectifs.
S'assurer que tous les programmes de sports de raquette sont offerts conformément aux normes de la marque Midtown.
Travailler avec le directeur national des sports de raquette sur toutes les questions relatives aux programmes, au développement des entraîneurs et aux méthodologies.
Planifier, organiser et diriger; avec le soutien de votre équipe, tous les programmes, activités et événements liés au tennis et au squash
Soumettre toutes les demandes de programmes, d'activités et d'événements en temps opportun au marketing et dans le logiciel CSI.
Maintenir l'environnement des terrains de tennis propre et bien organisé, y compris des chariots à balles, des balles et du matériel didactique.
Tenir votre équipe responsable de la promotion interne et de l'expérience membre de qualité.
Maintenir l'emphase sur les membres – soyez présent et accessible pour membres du club.
S'assurer que toutes les questions et préoccupations des membres soient traitées en temps opportun.
Enseigner un nombre limité d'heures de cours de sports de raquette principalement en groupe aux adultes et aux juniors.
Servir de membre clé de l'équipe de direction senior pour atteindre les objectifs généraux du club pour l'acquisition de nouveaux membres, l'intégration de nouveaux membres (« Launch »), la rétention des membres et la performance financière.
Servir régulièrement en tant que directeur en service, remplir la liste de contrôle et être le soutien de la direction sur place pour tous les domaines du club.
Assister votre directeur général en préparant des rapports d'écart mensuels et avec la préparation du budget des sports de raquette.
Participer aux réunions hebdomadaires avec le directeur national des sports de raquette et les autres directeurs des sports de raquette.
Organiser des réunions régulières pour le département des sports de raquette pour communiquer/faire passer en cascade les informations pertinentes pour le succès du département, du club et de l'entreprise.
Communiquer en temps opportun avec le soutien de l'entreprise - Marketing, PX, informatique, comptabilité, paie et CSI.
S'approprier la performance de leur département en générant des revenus et en contrôlant les dépenses.
Suivre et rendre compte des KPI, y compris, mais sans s'y limiter ; participation au programme, ratios entraîneurs-étudiants, ratios de masse salariale, rétention des étudiants et engagement des nouveaux membres.
Valeurs fondamentales du Midtown:
Gagner Ensemble
Verre à moitié plein
Passionner a aider les autres
Meilleur qu'hier
Gentillesse
Qualités recherchées
Leader charismatique
Soucieux du détail
Adaptable
Biais pour l'action
Vise l'excellence
Prêt à faire ce qu'il faut pour réussir
***
The Racquet Sports Manager (RSM) is responsible for overseeing racquet sport programming and all aspects of the racquet sports experience within the club. This racquet sports leader will be the ambassador for racquet sports within their club as Midtown strives to continue to be the industry gold standard for racquet sports programming. This individual will be nimble and adaptable to the changing landscape of the industry and will thrive in a people environment, bringing an energetic and inspiring leadership to the racquet sports programs.
Duties and Responsibilities –
Provide inspirational leadership to your team of supervisors, coaches and administrative support personnel.
Based on the Midtown core values recruit, hire, on-board and train Rockstar Racquet Sports personnel.
Be passionate about the growth and development of your people and programs by providing regular class audits, coaching, training and personal development opportunities.
Assist your coaches with goal setting and hold each coach accountable to achieve their goals.
Ensure that all Racquet Sports programs are delivered in a manner consistent with Midtown brand standards.
Work with the National Racquet Sports Director on all matters relating to programs, coach development and methodologies.
Plan, organize and direct; with the support of your team, all tennis and squash related programs, activities and events.
Submit all requests for programs, activities and events in a timely fashion to marketing and CSI.
Maintain a clean and well-organized tennis court environment including ball carts, balls and teaching aids.
Hold your team accountable for the internal promotion and delivery of quality member experiences.
Maintain a member focus – be present and accessible to the club membership.
Ensure that all member questions and concerns are addressed in a timely fashion.
Teach a limited number of hours of primarily group racquet sport lessons to adults and juniors.
Serve as a key member of the Senior Leadership Team (SLT) to achieve the overall goals of the club for new membership acquisition, new member onboarding (Launch), member retention and financial performance.
Regularly serve as Manager on Duty (MOD) and complete MOD walk-through's, checklist and be the on-site leadership support for all areas of the club.
Assist your GM by preparing monthly variance reports and with the preparation of the Racquet Sports budget.
Participate in weekly meetings with the National Racquet Sports Director and the other RSM's.
Organize regular Racquet Sports Department meetings to communicate/cascade information that is relevant to the success of the department, the club and the company.
Communicate on a timely basis with corporate support – Marketing, PX, IT, Accounting, Payroll and CSI.
Own the performance of their department by driving revenues and controlling expenses.
Track and report on KPI's including but not limited to; program participation, coach-to-student ratios, payroll ratios, student retention and new-member engagement.
Core Values
Win Together
Glass Half-full
Passionate about Helping Others
Better than Yesterday
Kind
Expected Behaviors
Charismatic leader
Detail oriented
Adaptable
Bias for action
Strives for excellence
Willing to do what it takes to be successful
*To submit application, please apply online or send resume to nicole.masri@midtown.com 
This job description is intended to describe the general requirements for the position. It is not a complete statement of duties, responsibilities or requirements. Other duties not listed here may be assigned as necessary to ensure the proper operations of the department.
MIDTOWN is an Equal Opportunity Employer.
Apply Now
Not ready to apply?

Join our Talent Pool
About Us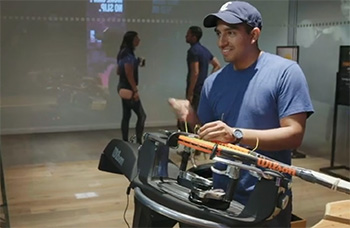 We work at Midtown to inspire people to transform their lives–and we do our job well. Our members stay longer than any other major athletic club chain in North America because we are committed to providing resort-like environments, personal attention, and strong communities at every one of our clubs. We believe all three of those pillars start with attracting and growing rock star talent at every level of our organization.
Who We Want
We're looking for people that share our core values: kind individuals who want to win together, see things as the glass half full, are passionate about helping others, and strive to always be better than yesterday.
Associate Benefits
Members of the Midtown team receive:
Complimentary club membership
Discounts on Midtown products and services
Access to hundreds of free courses for professional development
Health insurance for eligible full-time associates (30+ hours a week)
And more