Requisition ID:
R-1016
Job Category:
Other
Job Type:
Full Time
Job Location:
2444 N Elston Avenue
Chicago, IL 60647
Share This Job On:
Apply Now
Regional Membership Sales Director Job in Chicago
Midtown is looking for a Regional Membership Sales Director to lead our Membership Advisor team in Chicago to success!
Take a peek inside our club: https://www.midtown.com/discover-chicago
The Position
Our Sales Directors are skilled leaders reporting directly to the Vice President of Sales. They understand the importance of cultivating strong community relationships and building a team of highly productive sales advisors. As a key business partner they are integral to our success by:
Creating and executing effective sales strategies

Identifying and shaping business opportunities

Driving membership sales growth by setting challenging goals, measuring progress and holding associates accountable for achieving results

Monitoring key performance metrics and responding proactively

Ensuring and enabling the highest levels of professionalism among sales team

Coaching associates how to have a deep understanding of the club offerings and presenting them in a compelling and consultative manner

Teaching associates how to develop a strong pipeline of membership prospects including referrals from current members

Facilitating meaningful partnerships with cross functional departments

Representing the Midtown brand in a positive and professional manner
Requirements:
At least three years of sales leadership experience with a proven track record of success, with five years of total sales experience 

Comprehensive understanding of consultative sales techniques

Ability to consistently achieve sales goals and objectives

Ability to inspire and positively influence others

Capable of developing mutually beneficial relationships and establishing rapport with a wide variety of people

Highly motivated, confident, tenacious and results-driven

Effective written and verbal communication skills with the ability to deliver information clearly and concisely

Enthusiastic, professional, and genuine demeanor
This job description is intended to describe the general requirements for the position. It is not a complete statement of duties, responsibilities or requirements. Other duties not listed here may be assigned as necessary to ensure the proper operations of the department.
MIDTOWN is an Equal Opportunity Employer.
Apply Now
Not ready to apply?

Join our Talent Pool
About Us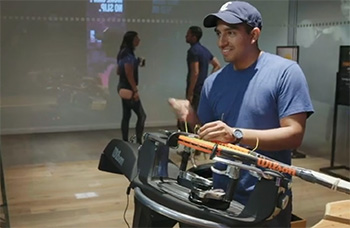 We work at Midtown to inspire people to transform their lives–and we do our job well. Our members stay longer than any other major athletic club chain in North America because we are committed to providing resort-like environments, personal attention, and strong communities at every one of our clubs. We believe all three of those pillars start with attracting and growing rock star talent at every level of our organization.
Who We Want
We're looking for people that share our core values: kind individuals who want to win together, see things as the glass half full, are passionate about helping others, and strive to always be better than yesterday.
Associate Benefits
Members of the Midtown team receive:
Complimentary club membership
Discounts on Midtown products and services
Access to hundreds of free courses for professional development
Health insurance for eligible full-time associates (30+ hours a week)
And more