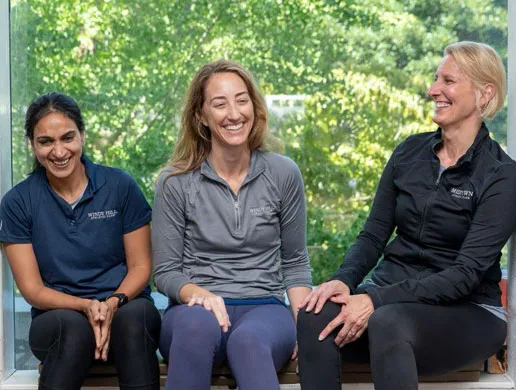 PILATES COACH
Midtown is looking for a Pilates Coach to guide our members through the techniques of practicing Pilates.
Midtown instructors are as excited to learn as they are to teach. Our instructors are encouraged to think of Midtown as a place to build your career. With multiple boutique studios, we offer education and programs that promote the ability lead a variety of classes across a range of boutique studios, or become certified personal trainers.
Our Pilates Coaches are knowledgeable, compassionate, and warm. They skillfully curate each class and bring their passions to life in our signature Pilates program, leading members with their personal brand of performance.

Pilates Coach Responsibilities:
Deliver experiential classes
Build a community
Inspire our members with a yearn to return

Pilates Coach Requirements:
A passion for people
Mat, Reformer, and Apparatus Certifications
Experience instructing group classes

This job description is intended to describe the general requirements for the position. It is not a complete statement of duties, responsibilities or requirements. Other duties not listed here may be assigned as necessary to ensure the proper operations of the department.
MIDTOWN is an Equal Opportunity Employer.